Welcome to the Snee Farm Swim Team Home Page. Snee Farm is located in Mount Pleasant, a suburb of Charleston, South Carolina. The team competes in the Coastal Carolina Aquatic Association, a summer-league that was formed in 1968.
Please explore this site and our Facebook page "Snee Farm Swim Team" to learn more.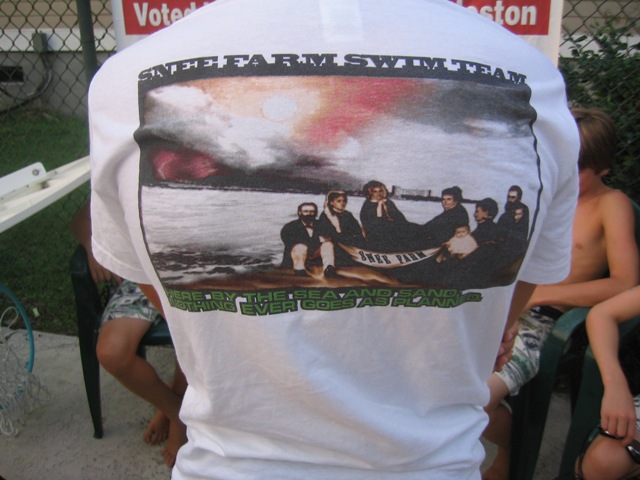 Check the "Current Year" link for more information about this season.
Sun., March 19 (2:00-4:00 PM) - 2023 Season Registration & Contact Info
We'll have registration for the 2023 season on March 19 from 2:00-4:00 PM upstairs in the Club.
Our season will get underway in April 2023. You can register for Summer 2023 and/or sign up for our email list for updates and news about the 2023 season. Just contact Team Rep Natasha Tirpak (sfstreps@gmail.com).
2023 Championship Meet
The 2023 Championship Meet dates are to be determined (will be in July).